Below are the high-res movies of the simulations from the In Silico Reconstitution of Actin-Based Motility paper—not just from the main paper, but also the runs in the parameter scans in the Supporting Information section, showing the effects of changing different parameters.
To make the movies easier to navigate, I've put up images of the parameter scans (as in the paper) and made links to the movies directly from the relevant parts of the images.  For each value of the particular parameter shown on the left, simulated microscope images for different timepoints are in green, a single 3D view is under the VTK column, and a plot of velocity over time is on the right.
Just click on the green images to play the simulated microscope movie of the motility for that parameter setting, or click on the 3D image on the right (under the VTK column) to play the 3D movie.  The simulated microscope movie plots the nodes, whereas the 3D movie plots the links between nodes, colored between 0 (blue) and LINK_BREAKAGE_FORCE (red) (scale bar on left).
The 3D movies are quite large (1024×1024) to make it possible to see in more detail what's going on, so they take a little while to load (~100MB each), and they may be too big for the browser window if you're using a small screen.  Right-click and 'Save Link As…' to download the movies, then you can view them in quicktime.
LINK_BREAKAGE_FORCE
LINK_FORCE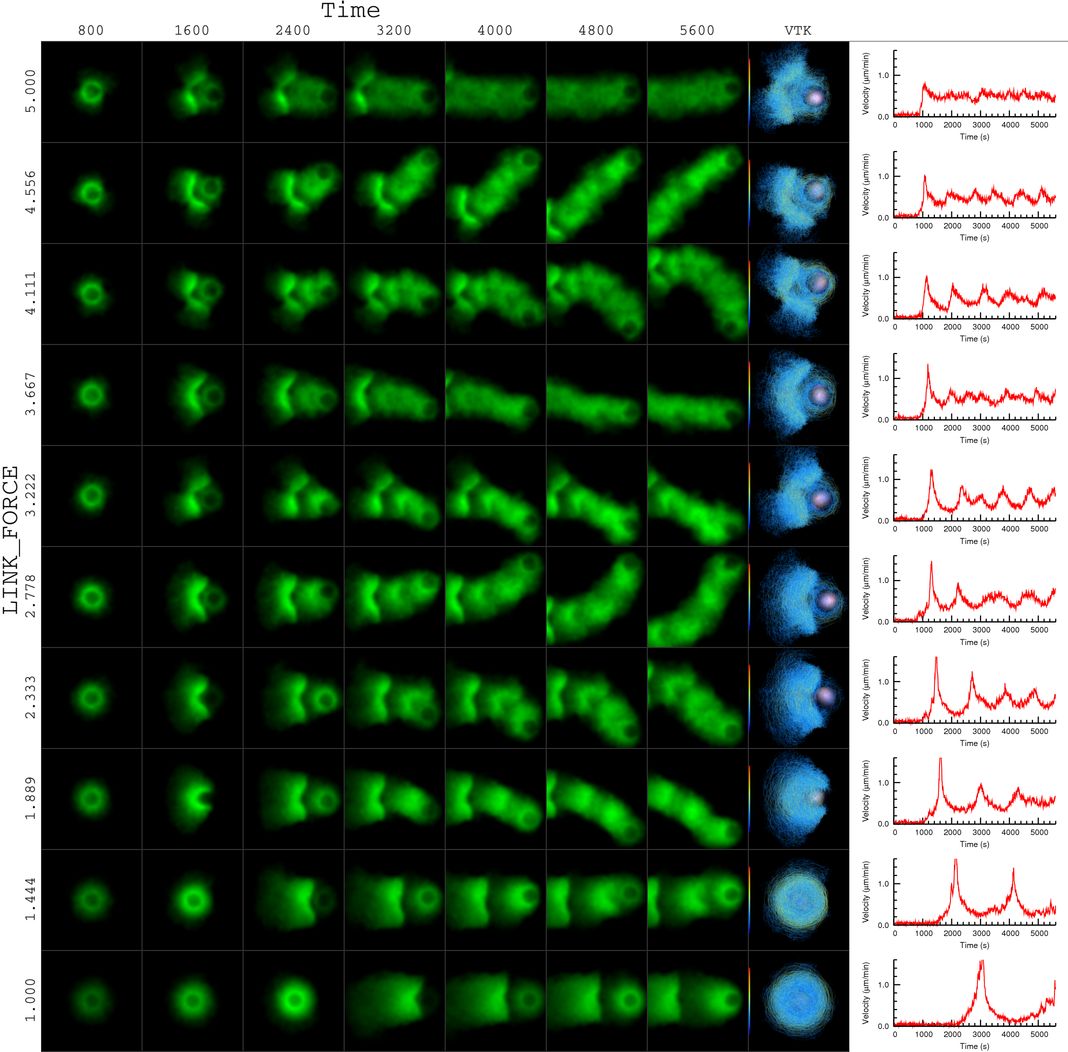 P_XLINK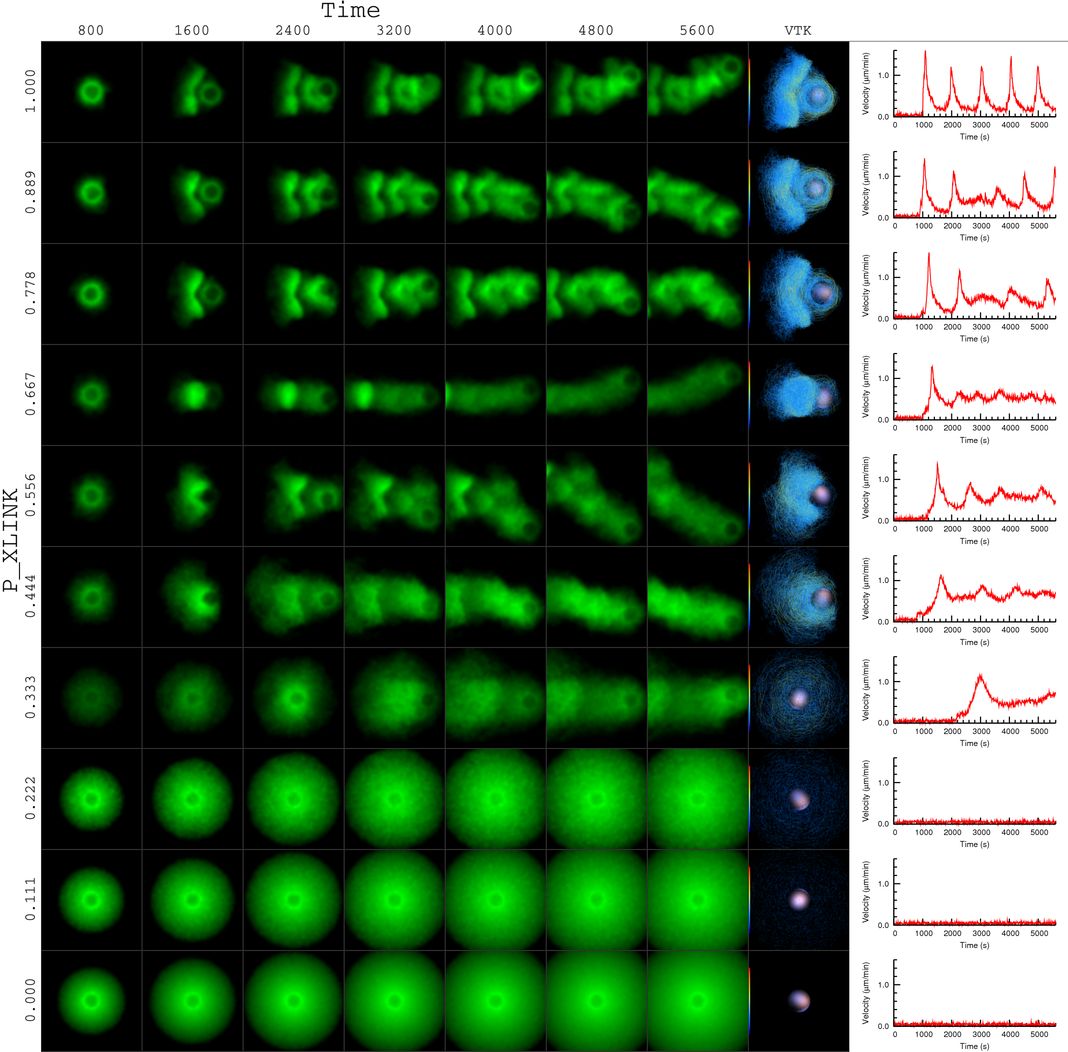 RADIUS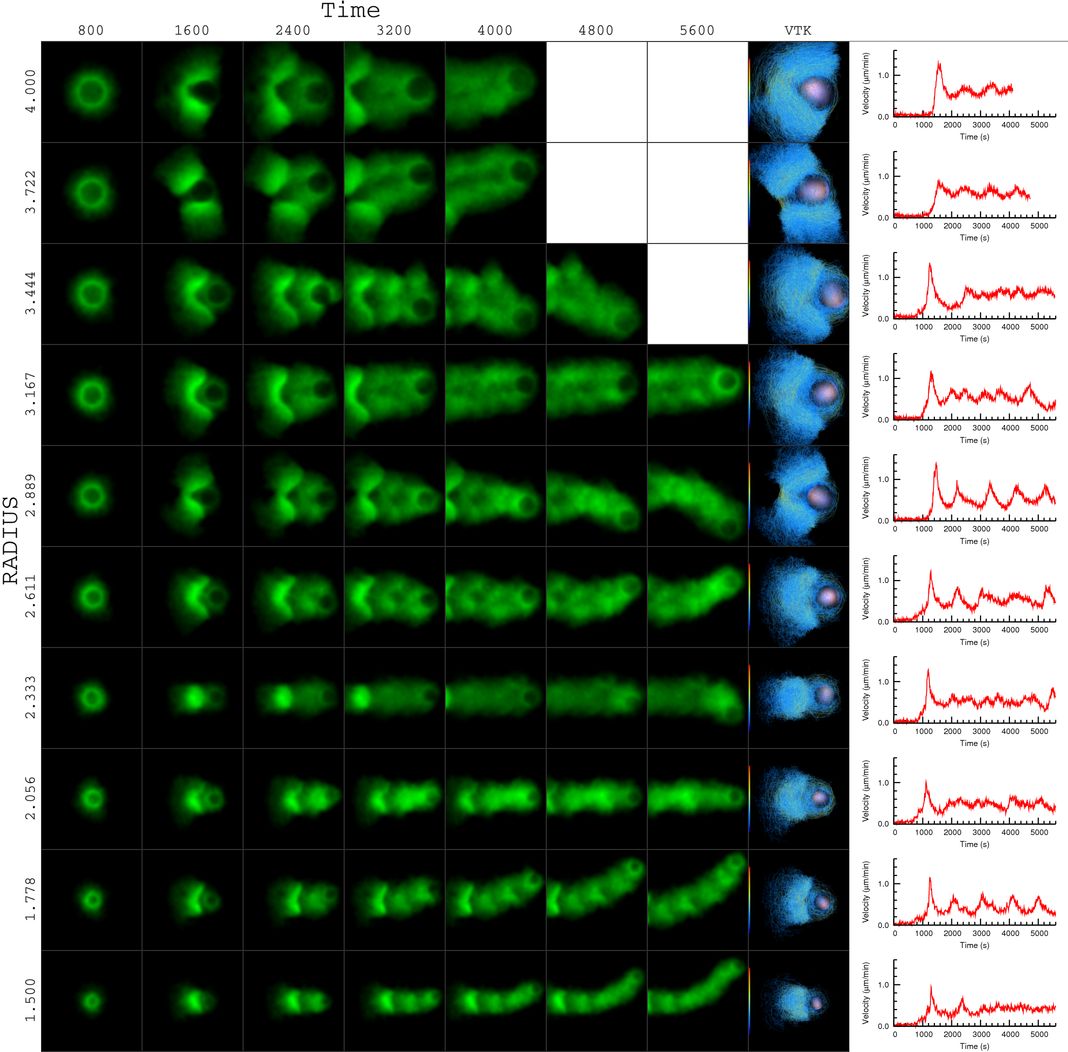 P_NUC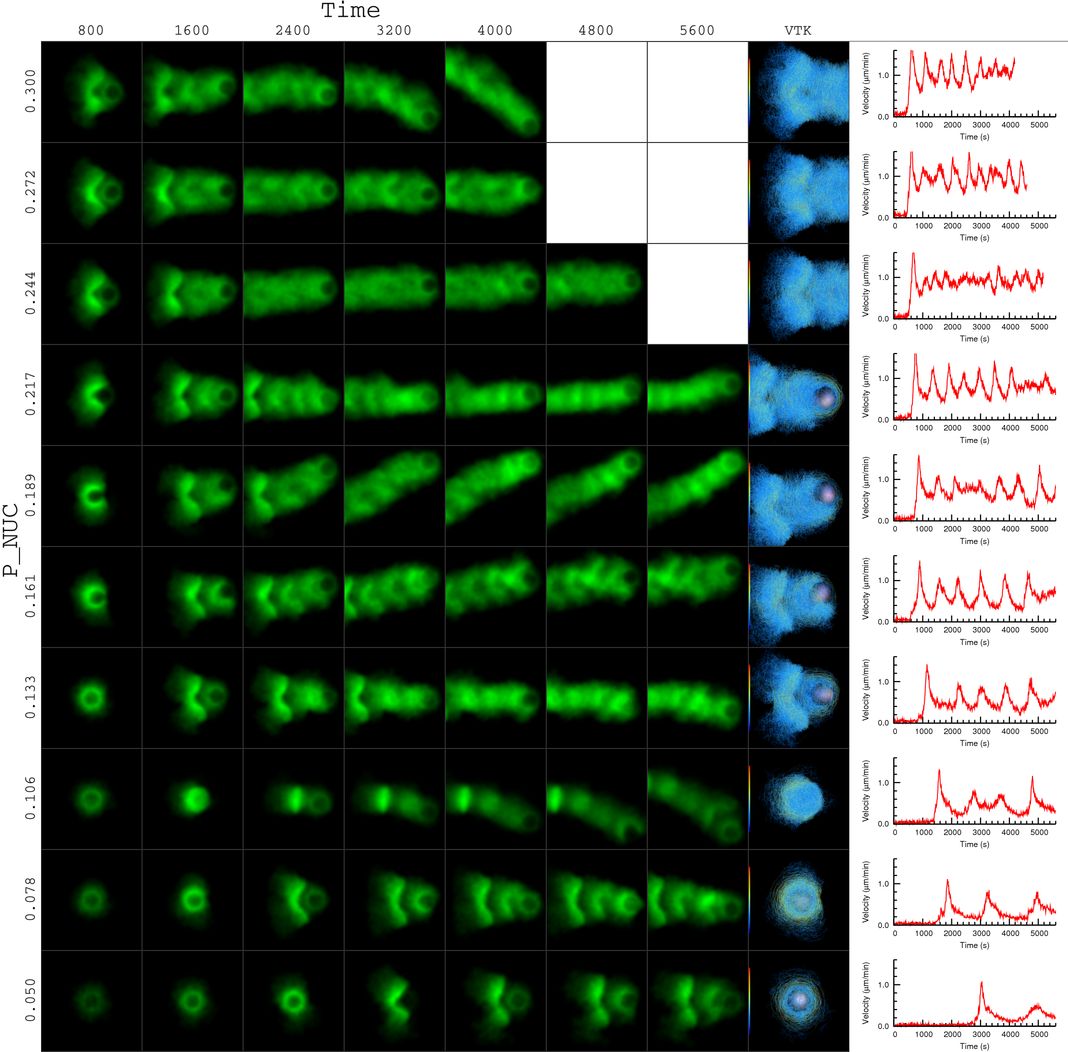 NODE_REPULSIVE_MAG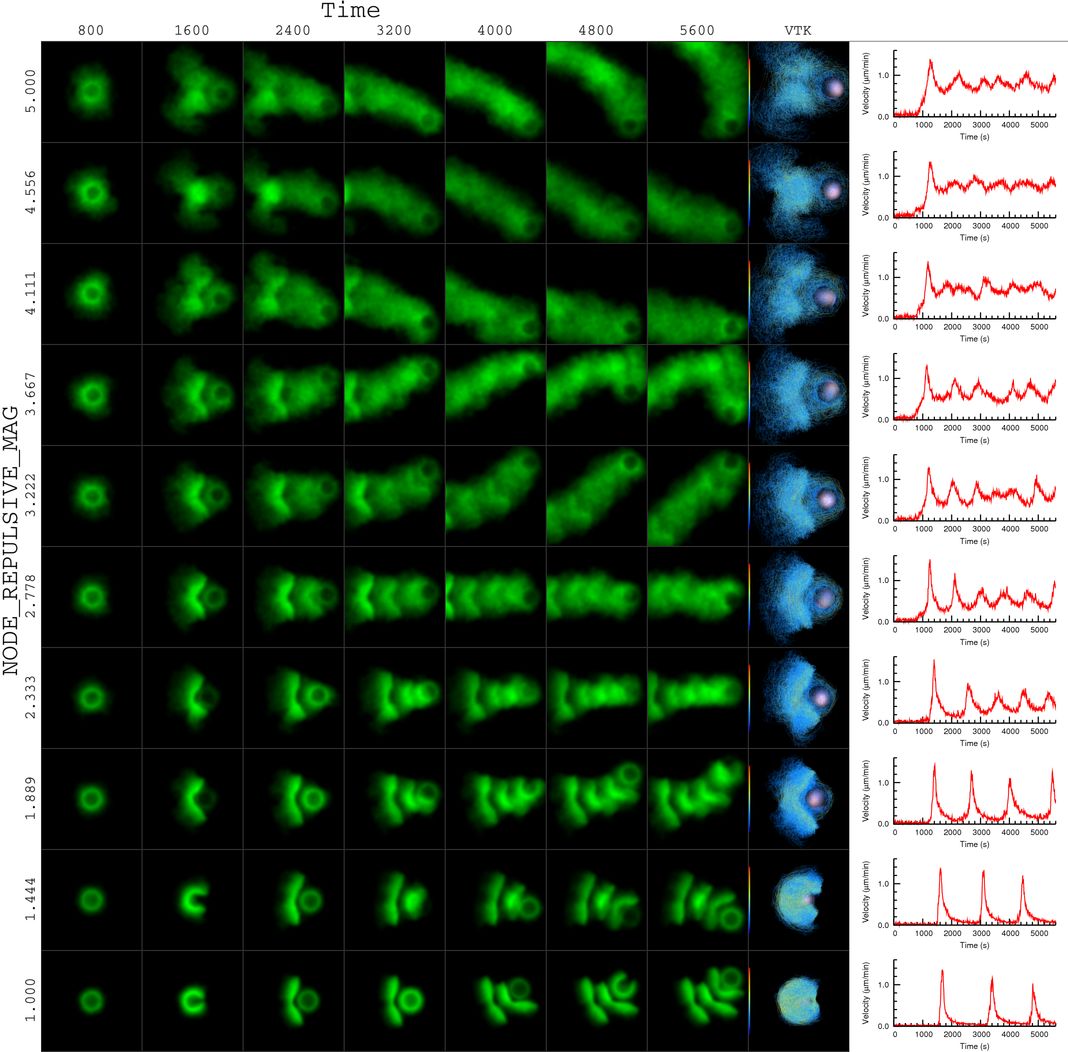 NUC_LINK_FORCE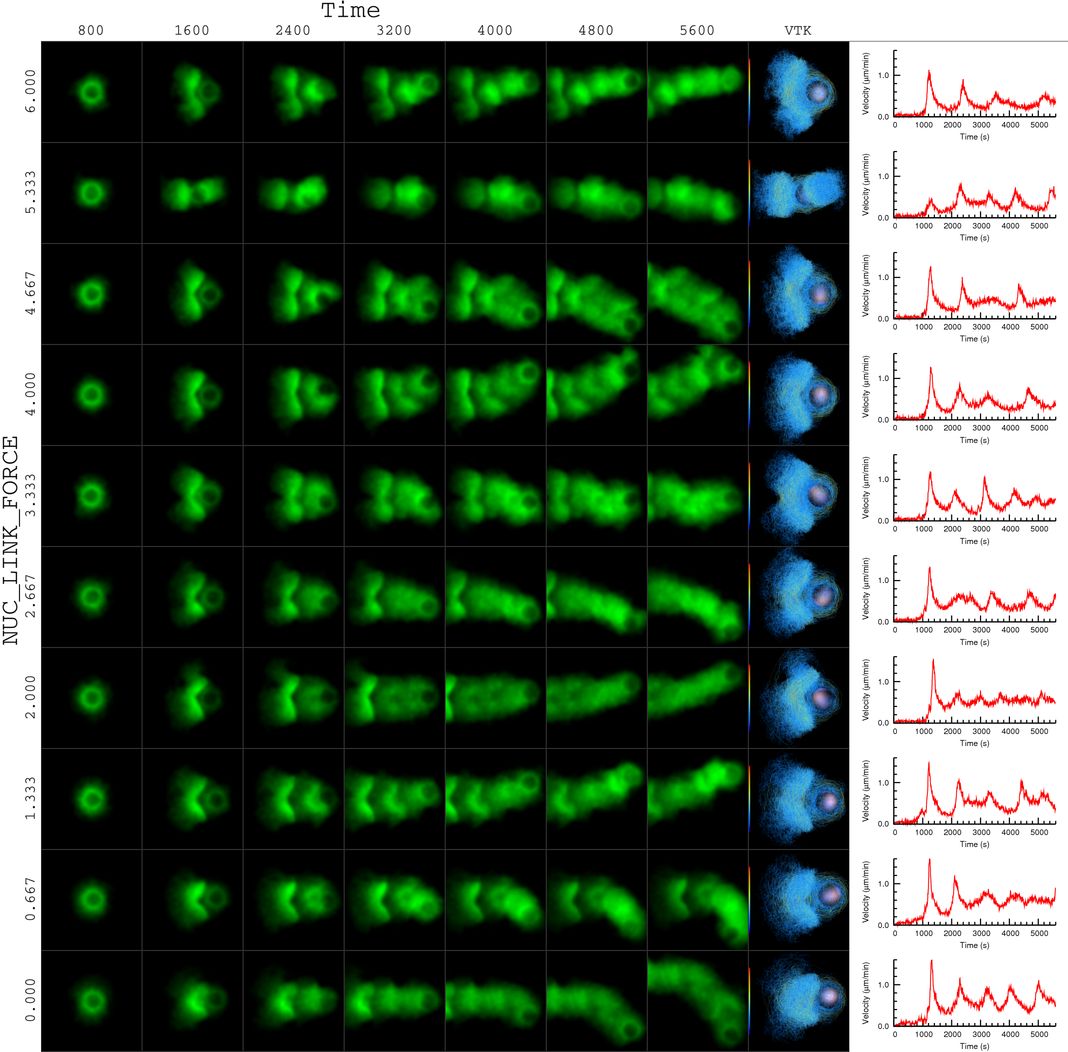 NUC_LINK_BREAKAGE_DIST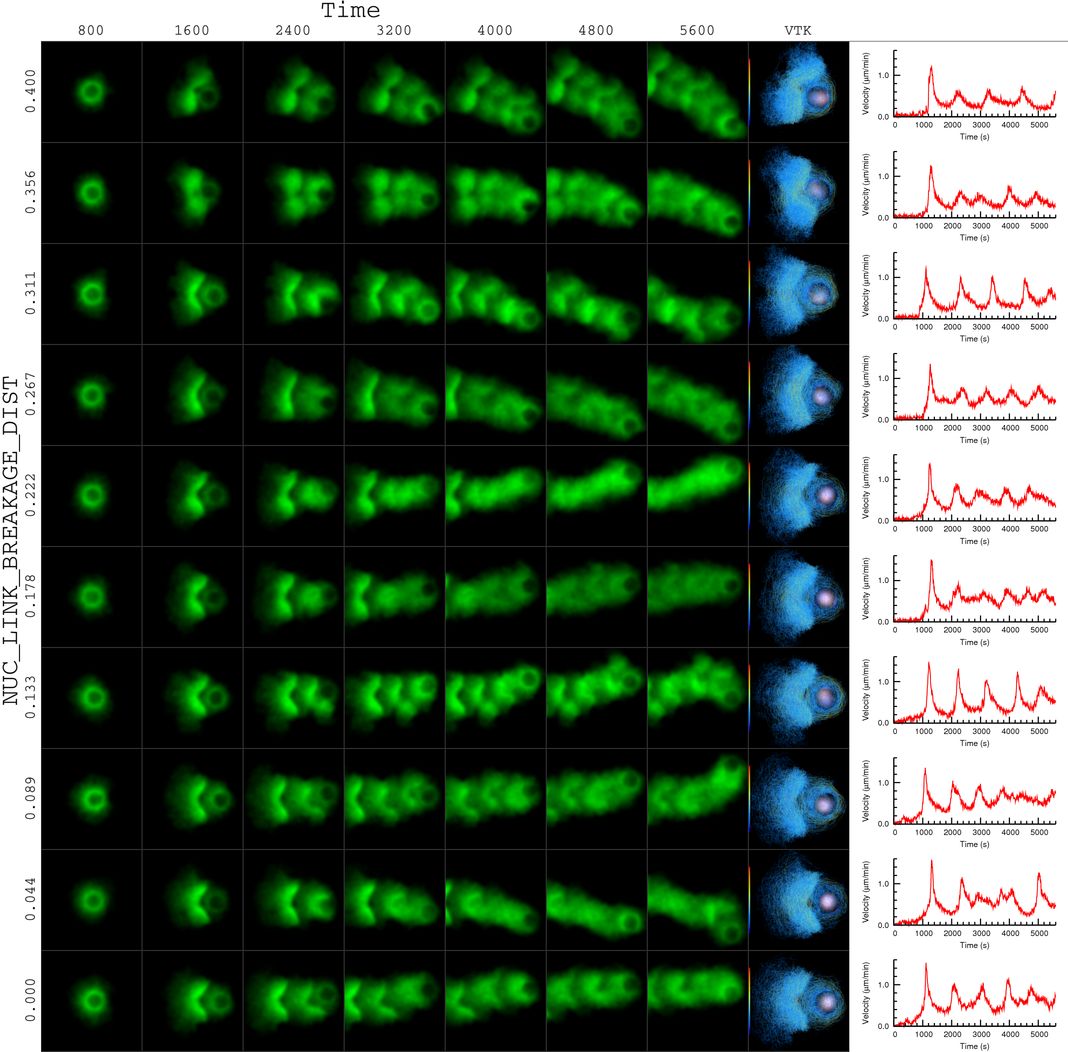 NUCLEATOR_INERTIA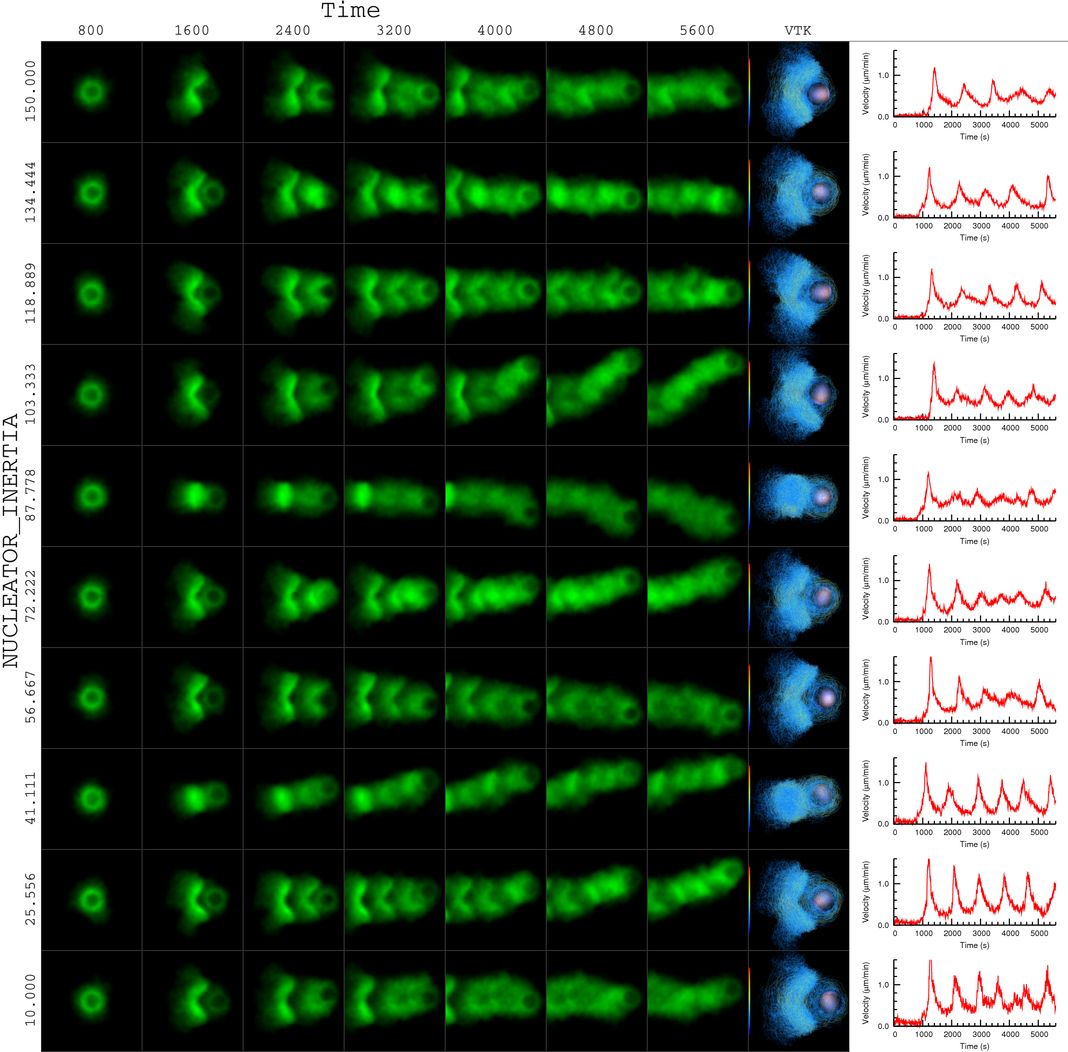 FORCE_SCALE_FACT