Below are the high-res movies of the sim­u­la­tions from the In Sil­i­co Recon­sti­tu­tion of Act­in-Based Motil­i­ty paper—not just from the main paper, but also the runs in the para­me­ter scans in the Sup­port­ing Infor­ma­tion sec­tion, show­ing the effects of chang­ing dif­fer­ent para­me­ters.
To make the movies eas­ier to nav­i­gate, I've put up images of the para­me­ter scans (as in the paper) and made links to the movies direct­ly from the rel­e­vant parts of the images. For each val­ue of the par­tic­u­lar para­me­ter shown on the left, sim­u­lat­ed micro­scope images for dif­fer­ent time­points are in green, a sin­gle 3D view is under the VTK column, and a plot of veloc­i­ty over time is on the right.
Just click on the green images to play the sim­u­lat­ed micro­scope movie of the motil­i­ty for that para­me­ter set­ting, or click on the 3D image on the right (under the VTK column) to play the 3D movie. The sim­u­lat­ed micro­scope movie plots the nodes, where­as the 3D movie plots the links between nodes, col­ored between 0 (blue) and LINK_BREAKAGE_FORCE (red) (scale bar on left).
The 3D movies are quite large (1024x1024) to make it pos­si­ble to see in more detail what's going on, so they take a lit­tle while to load (~100MB each), and they may be too big for the browser win­dow if you're using a small screen. Right-click and 'Save Link As…' to down­load the movies, then you can view them in quick­time.
LINK_BREAKAGE_FORCE
LINK_FORCE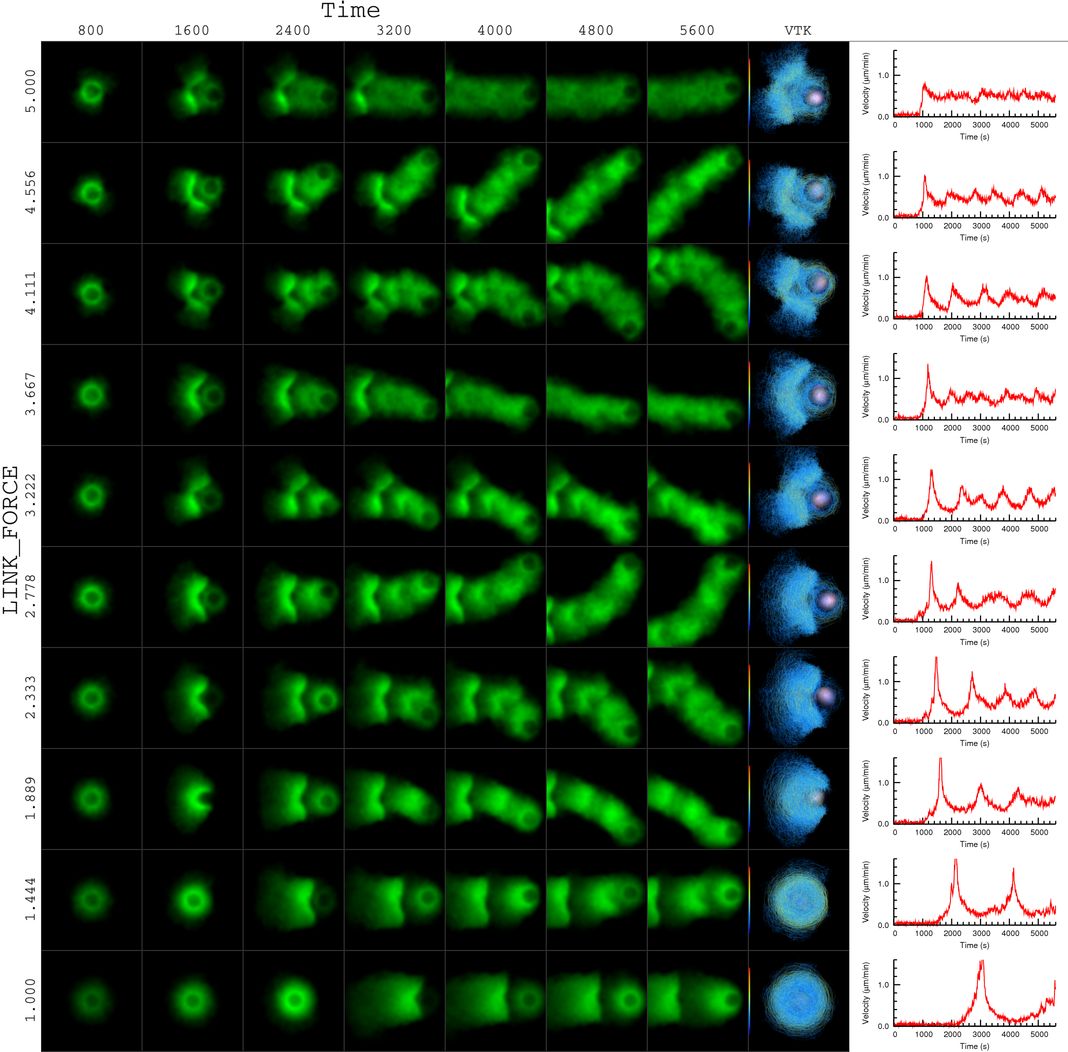 P_XLINK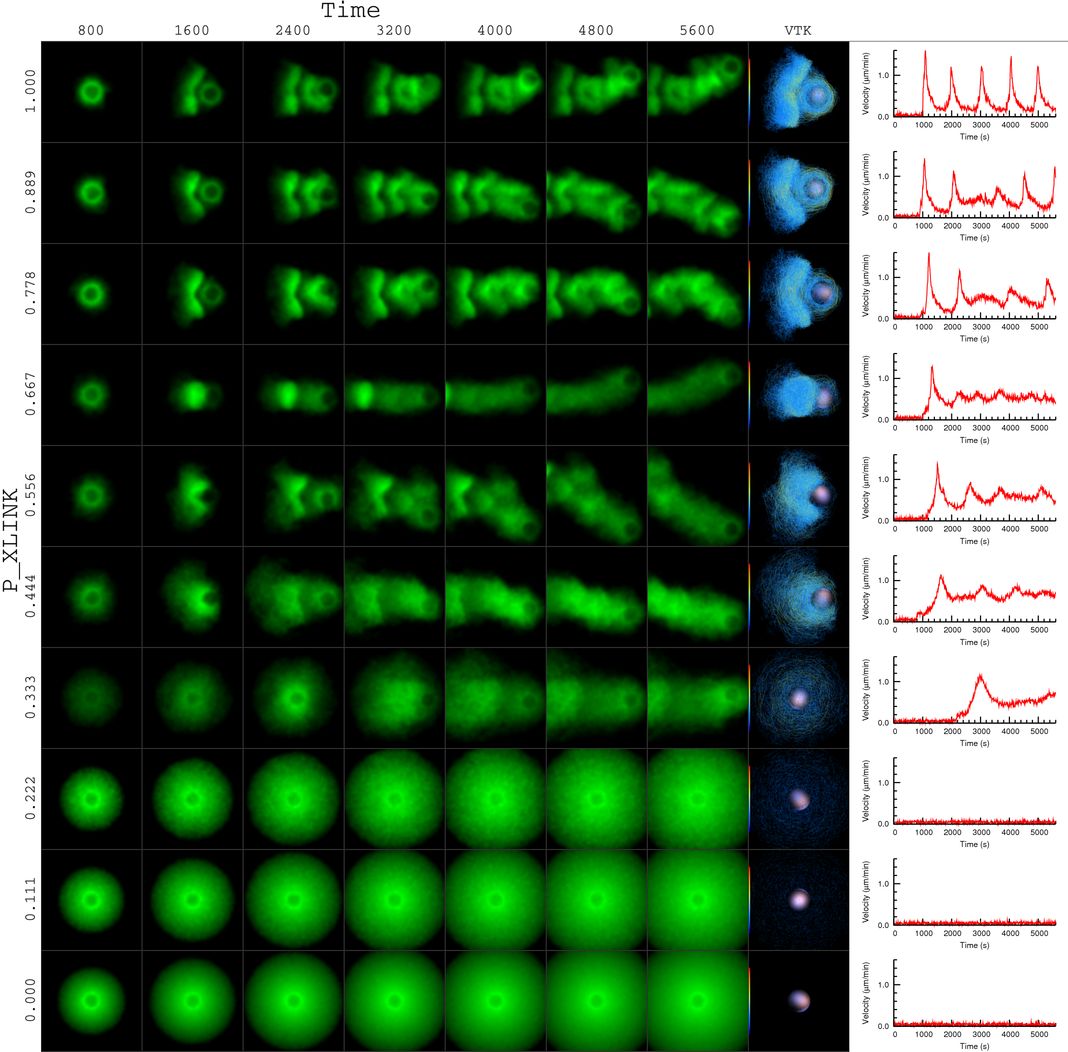 RADIUS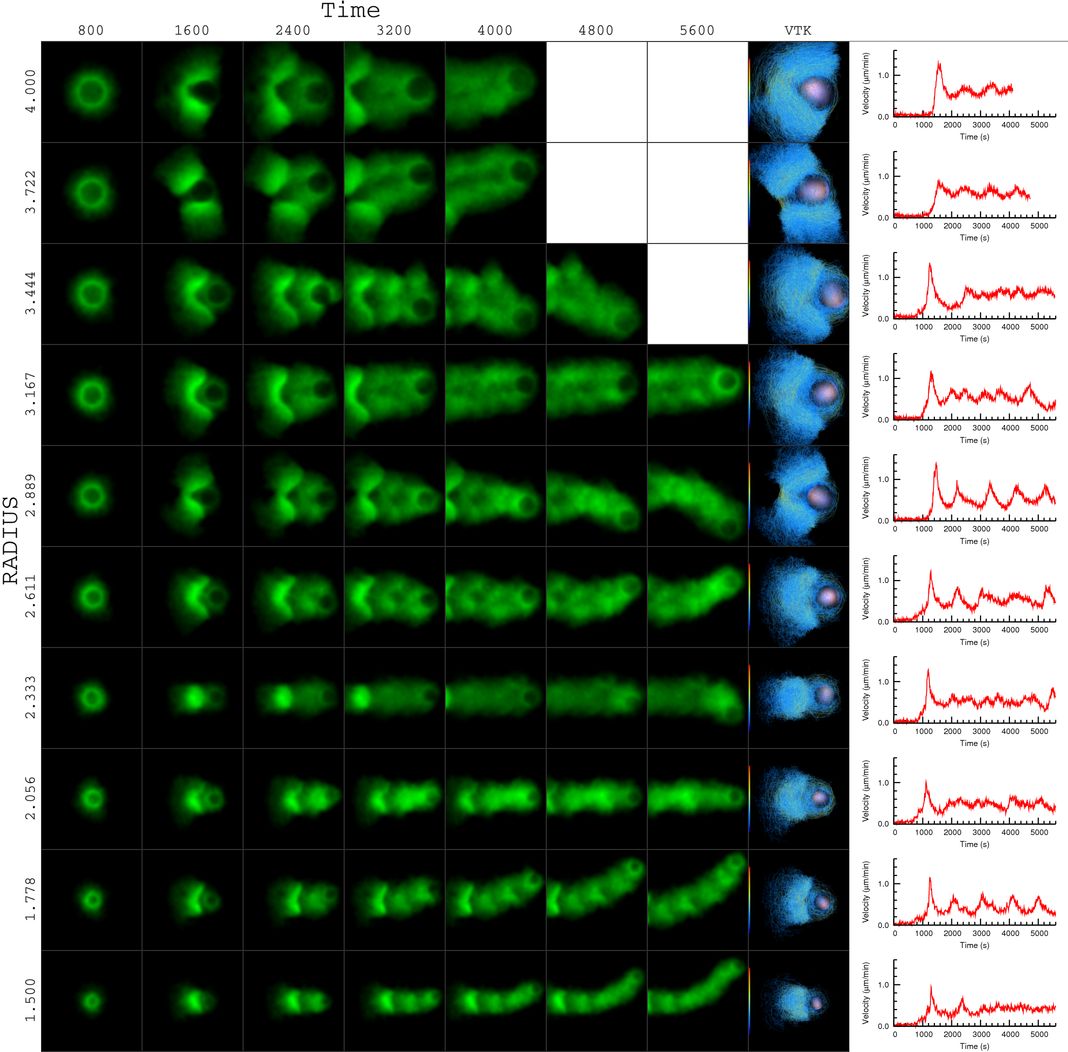 P_NUC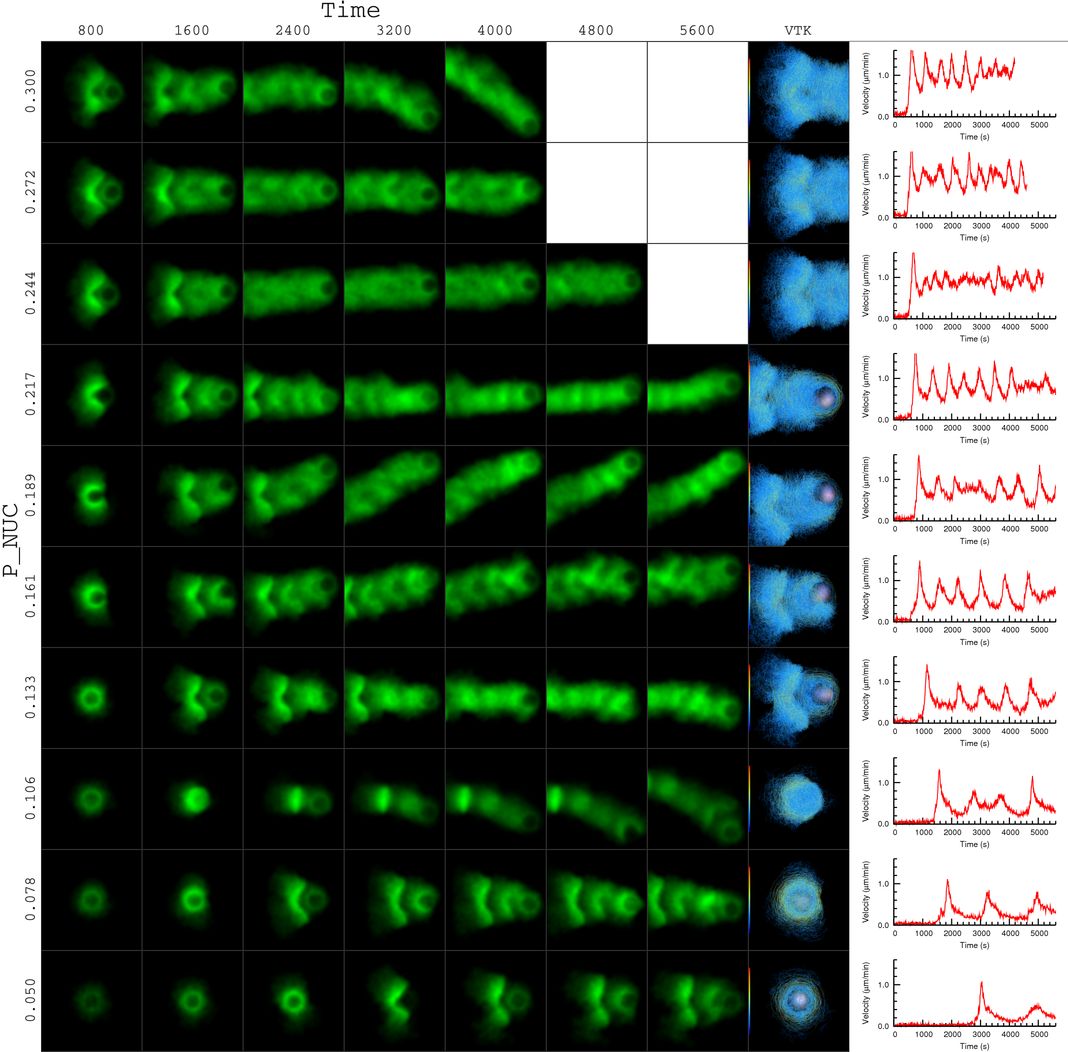 NODE_REPULSIVE_MAG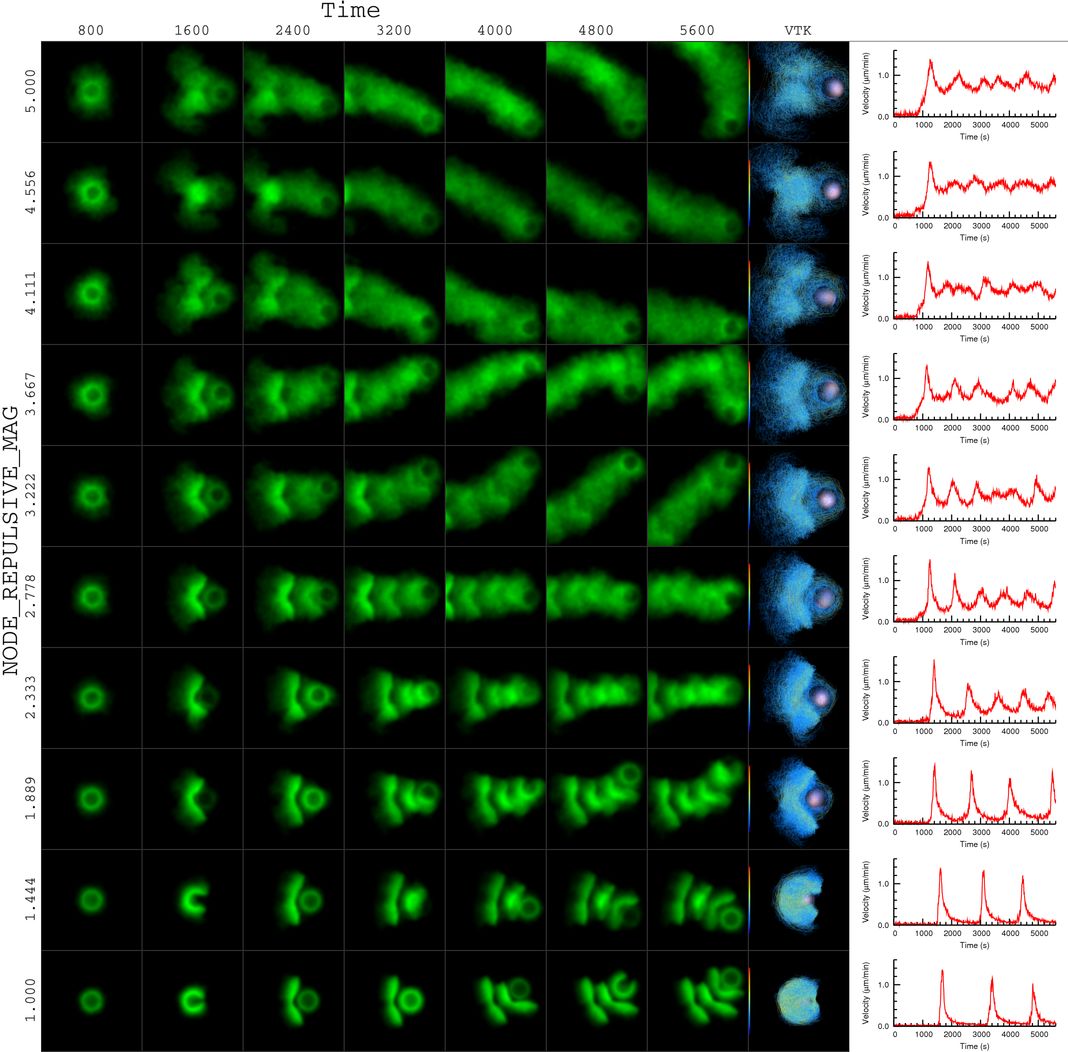 NUC_LINK_FORCE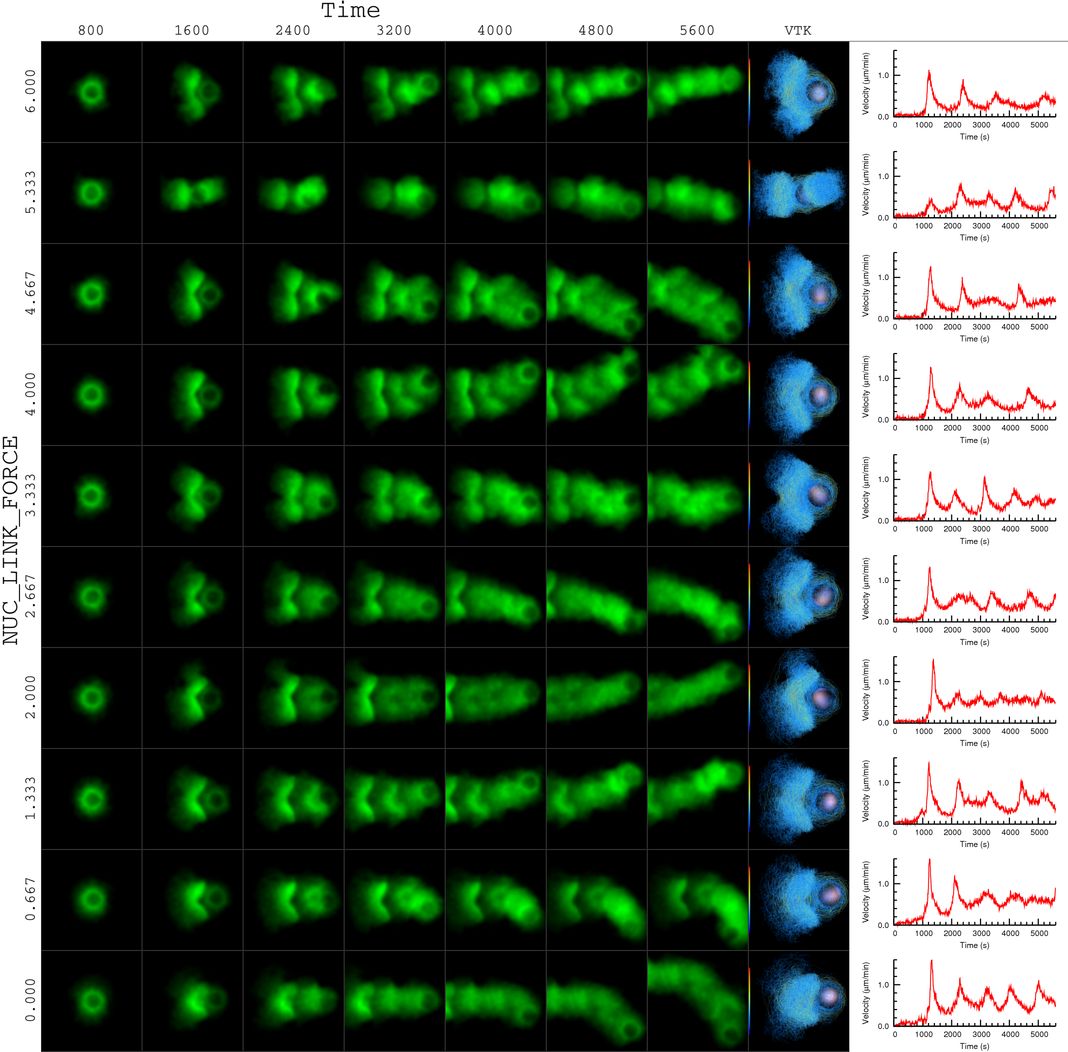 NUC_LINK_BREAKAGE_DIST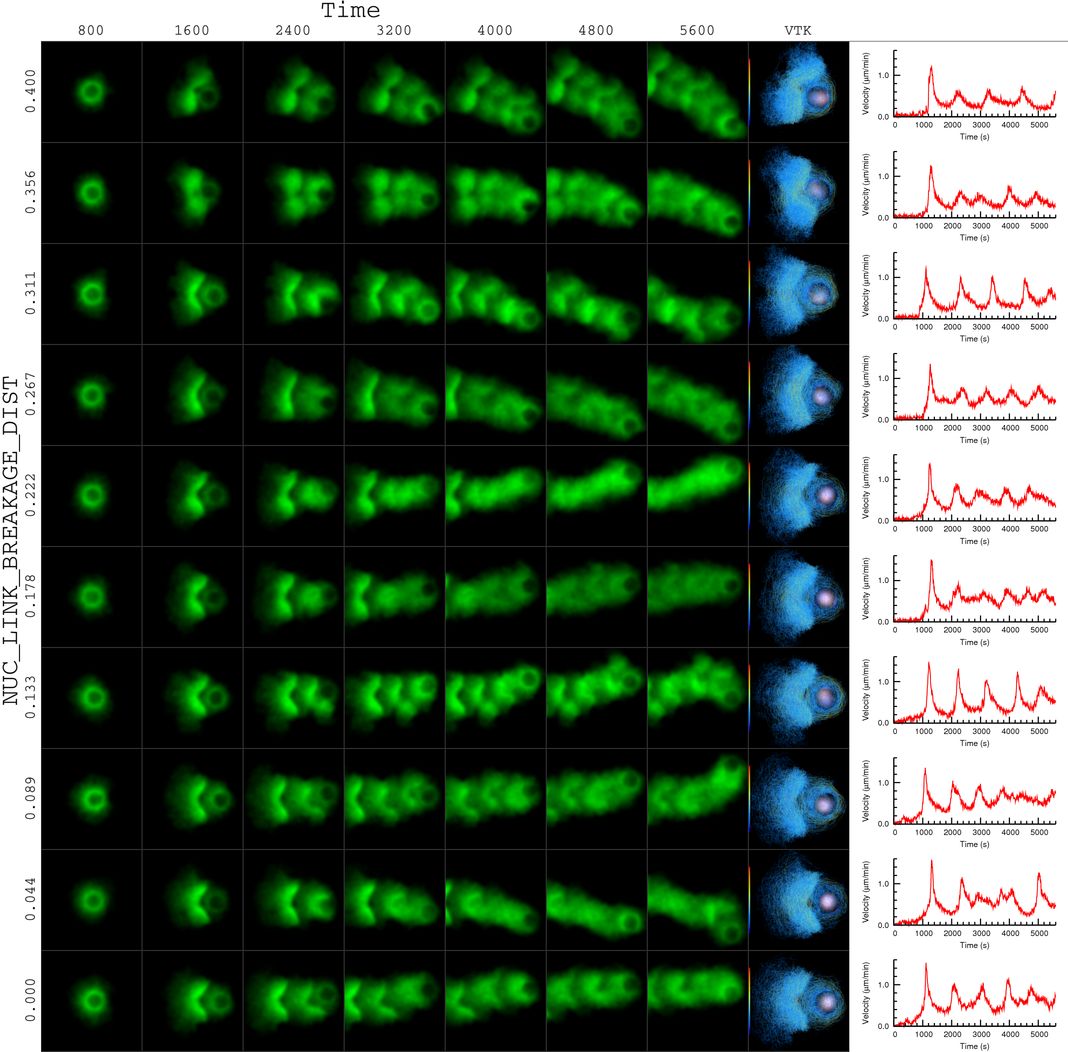 NUCLEATOR_INERTIA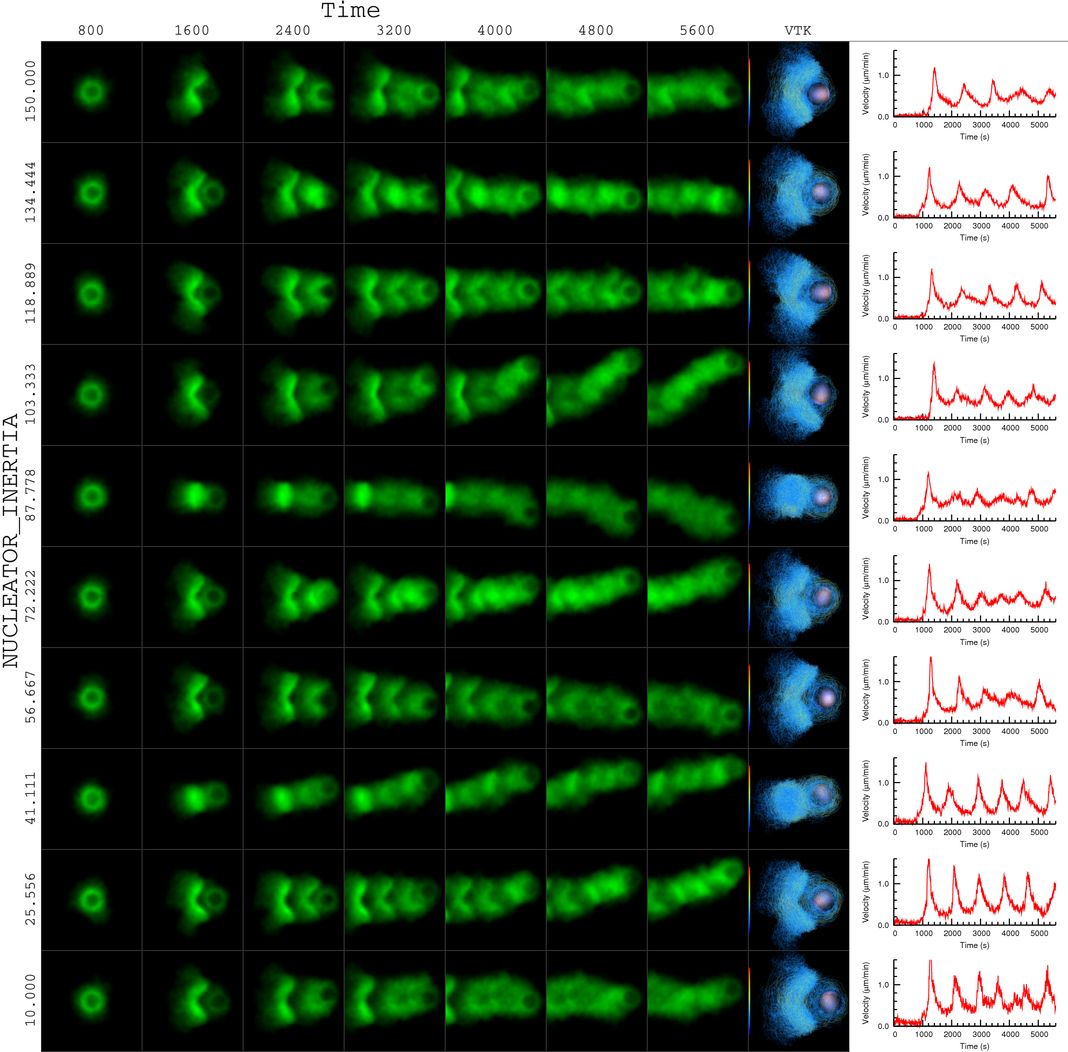 FORCE_SCALE_FACT